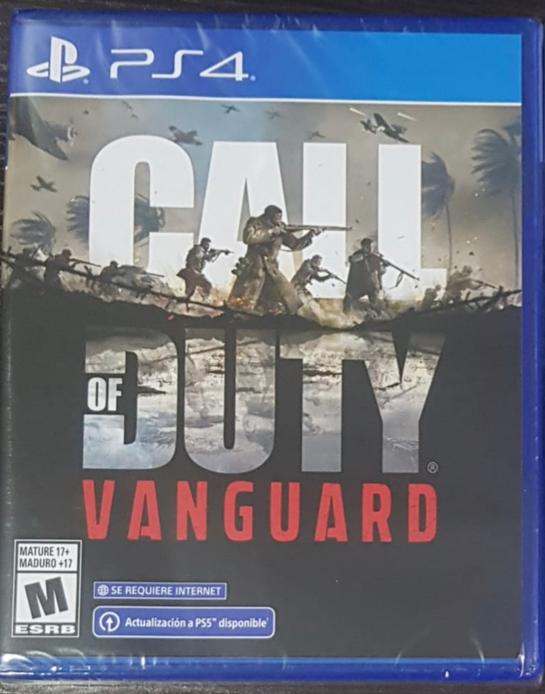 This is WWII combat like never before. Witness the origins of Special Forces as you play a pivotal role and change the face of history, forming Task Force One in a gripping Campaign across four major theaters of war. Become an original Special Forces Operator in an online Multiplayer rich in innovation with 20 maps available at launch. Prepare for a franchise-first, universe-expanding Zombies crossover. Immerse yourself in a fully integrated Call of Duty®: Warzone experience featuring a new and massive map. This is the most connected Call of Duty ever, all powered by the next generation Call of Duty® engine introduced in Modern Warfare®.
This is Call of Duty®: Vanguard.
CAMPAIGN
The award-winning Call of Duty® series returns with Call of Duty®: Vanguard, in which players will experience influential battles of World War II as they fight for victory across the Eastern and Western Fronts of Europe, the Pacific, and North Africa.
MULTIPLAYER
Create and cement your legacy as Call of Duty's signature Multiplayer experience launches an all-out assault on all fronts. Witness the rise of the Special Forces as players drop into new locales with authentic World War II loadouts.
ZOMBIES
Players will also be able to prove their mettle as they try to survive the relentless onslaught of the undead in a chilling new Zombies experience, developed by Treyarch Studios.